Shortly after World War II, Pablo Picasso and his lover Françoise Gilot made their first visit to Vallauris, France, a small coastal town known for its pottery. The 65-year-old master painter had then only tried his hand at pottery, firing a few vases with sculptors like Paco Durrio and Jean van Dongen. But he was quickly captivated by the ceramics produced in a workshop in Vallauris, the Atelier Madoura. For Picasso, seeing Madoura's work catalyzed a decades-long deep dive into the world of clay. He joined forces with the owners of the workshop, Suzanne and Georges Ramié, and began to produce his own ceramics, inaugurating one of the most prolific periods of his already long career.
On Sunday, Hendersonville Arts Center, Montaven Arts and Culture Center, will unveil a new exhibit featuring 62 pieces of Picasso's original ceramics. The exhibit, Picasso: Master in Clay, was curated by Park West Gallery in Detroit and fills four galleries in the historic Sumner County mansion. Master in Clay includes a wide range of Picasso's productions – plates, vases, pitchers, hand-painted bowls and more – and each piece is an experience in the unexpected. Among the main designs are bold and playful faces, figures, birds and bulls. Created between 1951 and 1969, the works are typically Picasso.
"It's such an honor to have this show," said Cheryl Strichik, General Manager of Monthaven. "We are thrilled for Middle Tennessee, and all the kids and families here. This is truly a rare opportunity.
It makes sense that Picasso embraced ceramics in his later years. It was less physically demanding on the artist than painting, an endeavor to which he gave enormous physical energy. It also allowed him to work on a smaller scale. But the gentler pace didn't mean he was slowing his pace of production – Picasso produced over 3,500 ceramic works, and the majority of them were made in Madoura.
In addition to ceramics, Master in Clay includes more than a dozen etchings from Picasso's famous Vollard Suite, as well as 25 paintings by French painter Marcel Mouly, who was one of Picasso's contemporaries.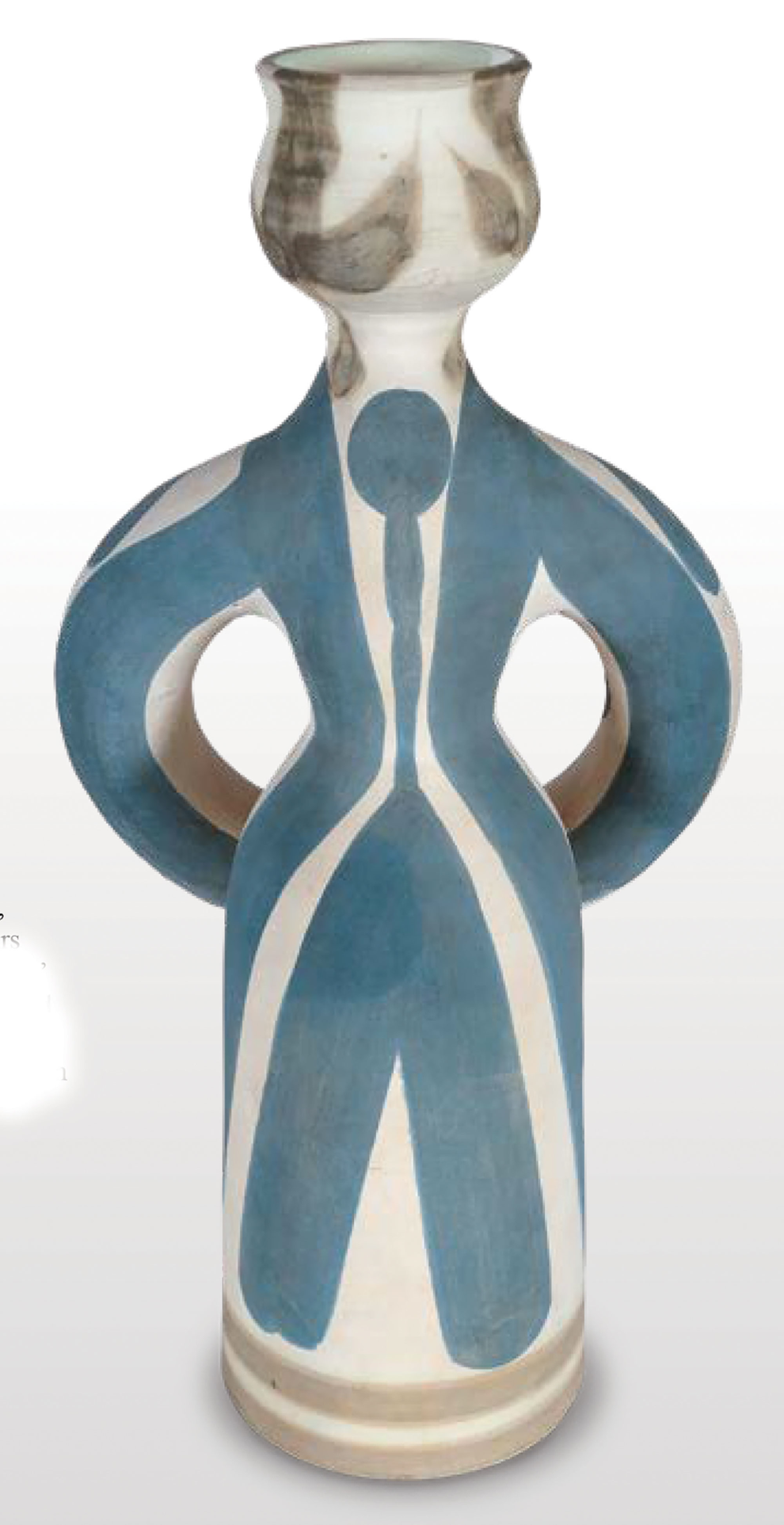 If you think it's unusual for such a collection to come to Hendersonville for the first leg of their tour, you're right. But the Montaven Arts and Culture Center is an essential nonprofit art museum and school housed in one of Tennessee's most spectacular antebellum homes. It's less than a mile beyond the Sumner-Davidson county line in Hendersonville, which translates to about a 15-minute drive from East Nashville galleries like Red Arrow and Soft Junk.
On the first floor, the former salons of the private mansion have been transformed into superb galleries. On the top floor, several rooms host art classes for young people from Tennessee. Owned by the city, the historic house was home to the Hendersonville Arts Council, until it was renamed Monthaven two years ago. In the years that followed, the institution hosted 12 art exhibitions and expanded its art school from 36 to 422 students.
Montaven's directors say they aim to fill a void in Nashville's arts community. Future plans include a stand-alone art and music school for children ages 5 to 18, as well as Liberty Hall, a museum with two galleries dedicated to veteran art and Western art. Monthaven has already started a permanent collection, which currently includes works by Alexander Renoir (grandson of Pierre-Auguste Renoir), Paul Harmon, Helena LeFrance and Autumn de Forest.
As Executive Director, Strichik seeks out exciting new artists and exhibitions to showcase in the region. Prior to becoming director of Monthaven, Strichik ran a gallery on Second Avenue in downtown Nashville called Striped Door, and over the years she has seen the Nashville art world evolve.
"I'm here for the art," Strichik said. "For the love of art."